Communication and language development involves giving children opportunities to experience a rich language environment. To develop their confidence and skills in expressing themselves. To speak and listen in a range of situations. – EYFS Statutory framework
These involve 3 different aspects
Listening and attention

Understanding

Speaking
There are many different ways you can do to support your child's communication and Language Development
Story books
 
Activities to do together when looking at stories.(give your child time to respond)
Describe what is happening in the pictures

Find objects.

Change your voice for different characters.
Encourage children to guess what may happen next – use words such as, then what happens.
Talk about what happened in the story.
Run your finger along the words while reading the story.
Songs and Rhymes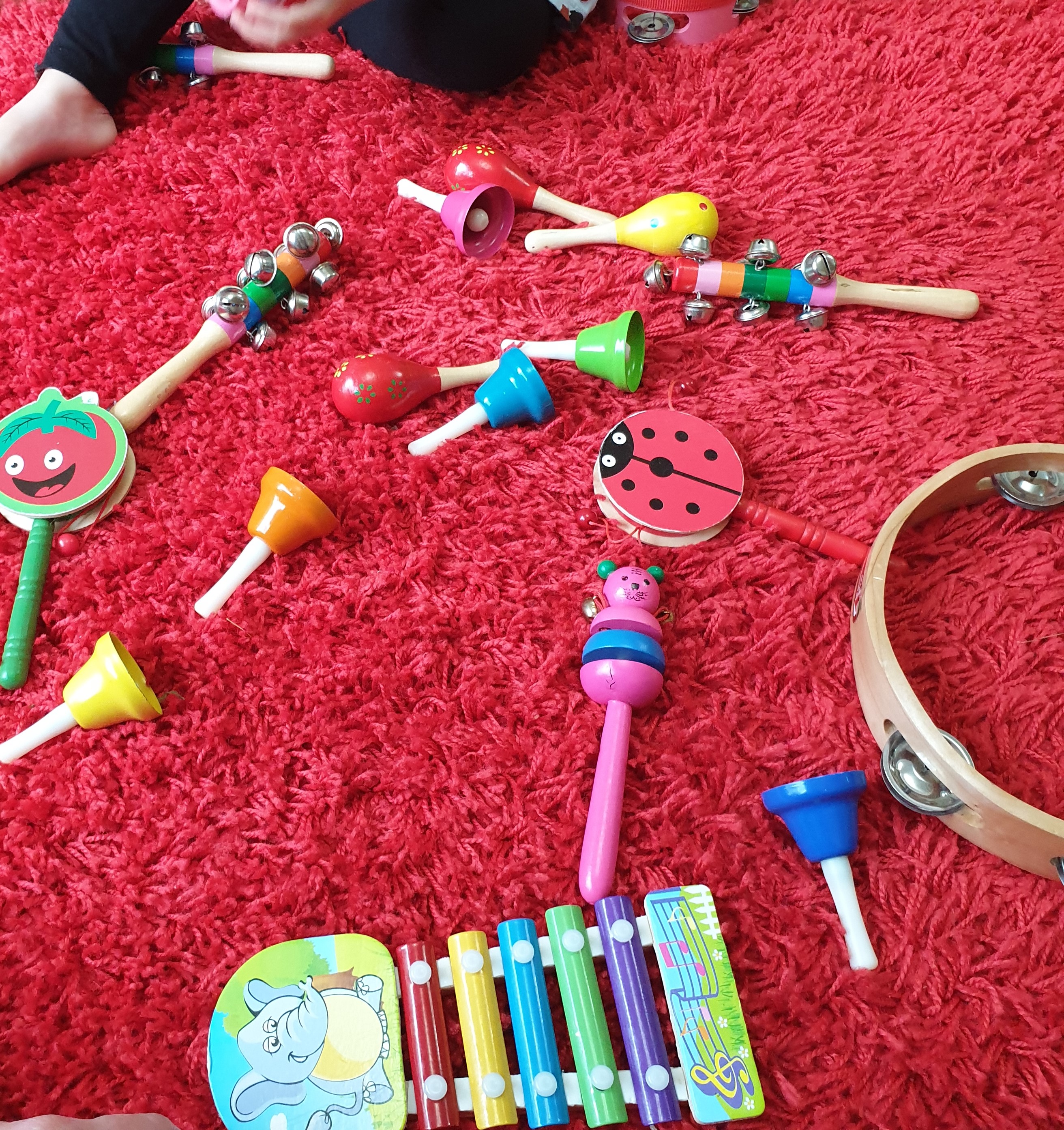 Songs and rhymes to do together (Make up some actions to use along)
5 little ducks went swimming one day

Wind the bobbin up
I can sing a rainbow
If you're happy and you know it
Incy wincy spider
Old MacDonald had a farm
The wheels on the bus
I'm a dingle dangle scarecrow
Everyday routines

Some things to consider during everyday routines
Giving your child a choice of what fruit they would like for snack

Adding words to what you child says e.g child says "apple", you respond, "green apple"
Using statements about what your child is doing more than questions, such as "you look like you finished lunch", rather than "have you finished your lunch?"
Giving clear simple instructions, such as "put the book away please" rather than "tidy up please"
Discuss the sizes of objects such as a big apple, small grape
Include your child in cooking and talk about what you are doing, such as we need some milk, lets see if we can find some in here.
Giving your child their own shopping list, use pictures/words encourage children to tell you what's on their shopping list and look for the items together.]
Here are some activities Rainbow Robins do to support your child's Communication and Language Development, which you could try some of these at home.
Role play

Sharing books
Using props to retell stories
Game and puzzles
Singing
Listening to different sounds
Cooking
Exploring textures
Sharing experiences
Discussing the use of objects
Dressing up
Visiting the park
Exploring the garden